Business Studies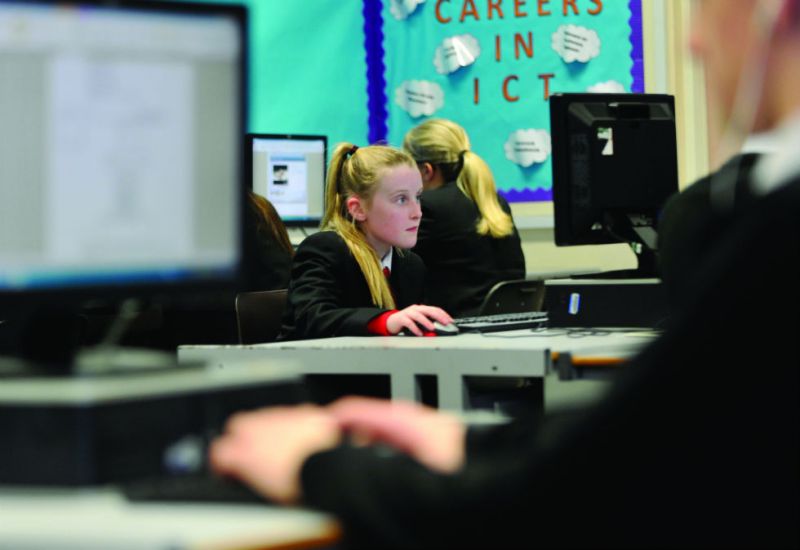 Teacher
Mr R. Mullan


Aims:
Business Studies is a dynamic subject which prepares students for the challenges of the 21st Century by introducing them to the world of business. Although an academic subject, Business Studies is practical, applied and exciting. Whether your aim is to pursue an academic career, train for a profession or become an entrepreneur the necessary knowledge and skills will be provided
The Business Studies Department aims to:
stimulate pupil curiosity, interest and enjoyment in Business Studies and related subjects.
enable pupils to be familiar with a body of business knowledge, principles, skills and vocabulary.
enable pupils to develop a range of desirable personal qualities such as perseverance, initiative and independence.
enable pupils to be able to work independently and as part of a team.
build confidence in pupils, encourage success and develop each pupil's potential to enable those who wish to find employment or proceed to further education may do so.
develop ICT skills in Business Studies and Business and Communication Systems.
Key Stage 3
Although Business is not taught at Key Stage 3 a number of subjects touch on a range of different areas relating to Business and the skills needed to run a successful Business.
Mathematics and Financial Capability
ICT
Entrepreneurship
Employability


Key Stage 4
CCEA GCSE Business and Communication Systems is the main program taught at Key Stage 4. GCSE Business and Communication Systems is an exciting and practical subject which recognises how ICT has become increasingly important in the Business Environment today. By studying this course you will have the opportunity to develop practical ICT skills in relation to the Business Environment, as well as studying business activity and the affect which advances in ICT have had on it.
Modules of Study
Unit 1 - Use of ICT (40%)
Unit 2 - Business Environment (35%)
Unit 3 - Controlled Assessment - Website Development (25%)
Currently 94% of pupils studying GCSE Business and Communication Systems achieve an A*- C grade.
Careers
Business is a good career choice. It will be of benefit to you in everyday life by helping you make informed decisions and choices. Business can open up a wide range of opportunities in higher education or a rewarding career. Many Business students undertake courses such as Accountancy, Management, Banking, Business Studies, Law, European Studies, Finance and Politics. Business is a core element in these subjects and therefore makes university studies easier. It is a very useful subject in combination with Geography, History, English, Computers, Mathematics. Business is a useful subject from a personal development point of view, helping you to understand and talk about the major economic, social and political issues of the day.
Our Lady of Lourdes School, Castle St, Ballymoney, Co.Antrim, N.Ireland BT53 6JX
Telephone: 028 2766 2050 / 028 2766 5079