BEHAVIOUR IN AND AROUND OUR SCHOOL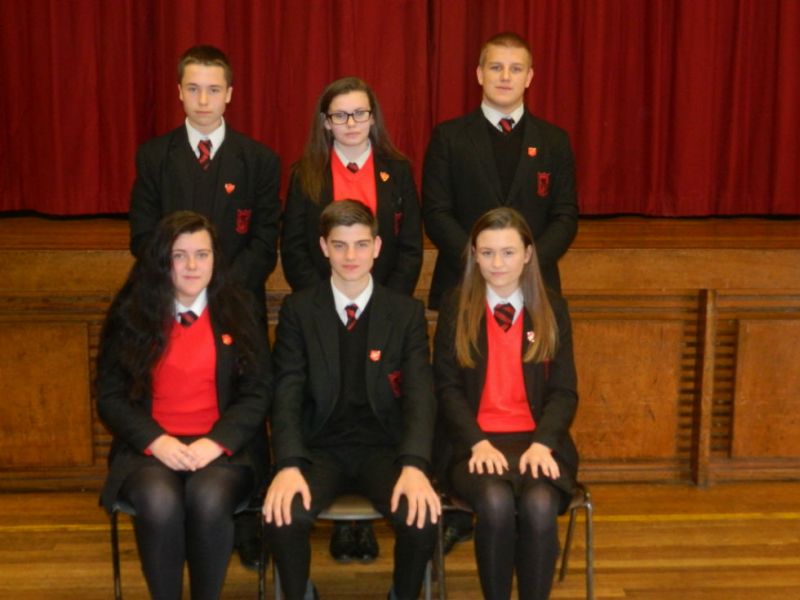 In order to demonstrate courtesy and concern for others I agree to:-
CORRIDORS
Walk quietly in single file along the left side of corridors. Show respect for other pupils and school property by not running or shouting. Not chew, drink or eat between classes.
EQUIPMENT
Show respect for my own and other's equipment, both in and out of school.
TOILETS
Use the toilet facilities in a hygienic and respectful manner, and encourage others to do likewise.
ASSEMBLY
Arrive punctually, listen to instructions/information and participate fully in morning prayers
REGISTRATION\ASSEMBLY
Arrive Punctually, listen to instructions/information and participate fully in morning prayers and Form Period activities.
BREAK TIME
Obey instructions of the duty staff and respect the prefects and other pupils.
LUNCHTIME
Line up quietly when asked to do so and return to class in an orderly fashion.
CANTEEN LINES
Line up quietly, and only enter the Canteen when told to do so by the duty staff.
CANTEEN
Remember table manners whilst eating and leave no rubbish on the table or floor. Show respect to all those in the Canteen. Not take food or drink out of the Canteen.
SCHOOL GROUNDS
Stay in the allocated area, and show respect for the school environment by not throwing litter or abusing school property. Make use of litter bins.
BUS LINES
Wait in line until the staff on duty tell me to board the bus and do so in a responsible manner. Do not drop litter.
LEAVING SCHOOL
Collect everything I need for my homework, revision, and study. Leave school and proceed straight home in an orderly manner and as directed by the staff. Only leave school premises when I have written permission from home and with the agreement of the Principal.
BUSES
Show respect for my fellow passengers, and the bus driver. Remain in the bus for the complete journey, both in the morning and the evening and enter the school directly having disembarked and leave the school directly to board the bus.
AFTER SCHOOL
Remember that while I wear uniform I am representing my school. Proceed home directly. Do nothing which will detract from the reputation or destroy the good name of my school.
EXTRA-CURRICULAR
Adhere to the rules of the school in full and conduct myself to the highest possible standards when involved in extra-curricular activities.
Our Lady of Lourdes School, Castle St, Ballymoney, Co.Antrim, N.Ireland BT53 6JX
Telephone: 028 2766 2050 / 028 2766 5079