Shared Education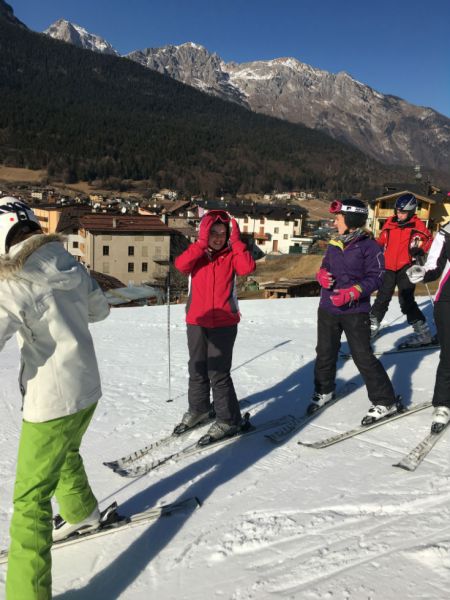 Ballymoney Learning Community
The Ballymoney Learning Community consists of the three Ballymoney Post Primary Schools - Dalriada , Ballymoney High School and Our Lady of Lourdes. The three schools work closely together to satisfy the Northern Ireland Entitlement Framework. The Key Stage 4 Entitlement Framework is a core element of the Northern Ireland Curriculum (DENI, 2010). The Entitlement Framework ensures that schools provide pupils with access to a broad, balanced and relevant curriculum. It provides pupils with access to a range of courses which are linked to relevant learning and career pathways. Pupils from the three schools come together for Occupational Studies Technology, Sport, Catering, Construction and Child Care. They also come together for GCSE Agriculture, Media Studies and Engineering.
Shared Education Signature Project
One of the five Northern Ireland Executive priorities contained within the Programme for Government is to build a strong and shared community. Within that priority there is a particular focus on building better relations between communities.
The Delivering Social Change (DSC) framework was established by the Executive to tackle poverty and social exclusion. It promotes a new level of joined-up working by Ministers and senior officials across Executive departments to drive through interventions which have a genuine impact on the ground. The framework aims to deliver a reduction in poverty and associated issues across all ages and to improve children and young people's health, well-being and life opportunities thereby breaking the long term cycle of multi-generational problems.
The Shared Education Signature Project has been created under this framework to contribute to the PfG commitments and receives funding from OFMdFM, Atlantic Philanthropies and Department of Education over a 4 year period.
The overall aim of the project is to scale up the level of sharing throughout schools in Northern Ireland. It can provide financial support to improve the educational and reconciliation outcomes in schools working collaboratively. The programme is open to all schools who have some experience of working in a cross-community partnership with other schools.
The Ballymoney Learning Community - Our Lady of Lourdes, Ballymoney High School and Dalriada is currently part of the Shared Education Signature project. The three schools work together to provide shared classes, shared team building activities and shared teacher development opportunities.
Our Lady of Lourdes School, Castle St, Ballymoney, Co.Antrim, N.Ireland BT53 6JX
Telephone: 028 2766 2050 / 028 2766 5079