EXTRA CURRICULAR ACTIVITIES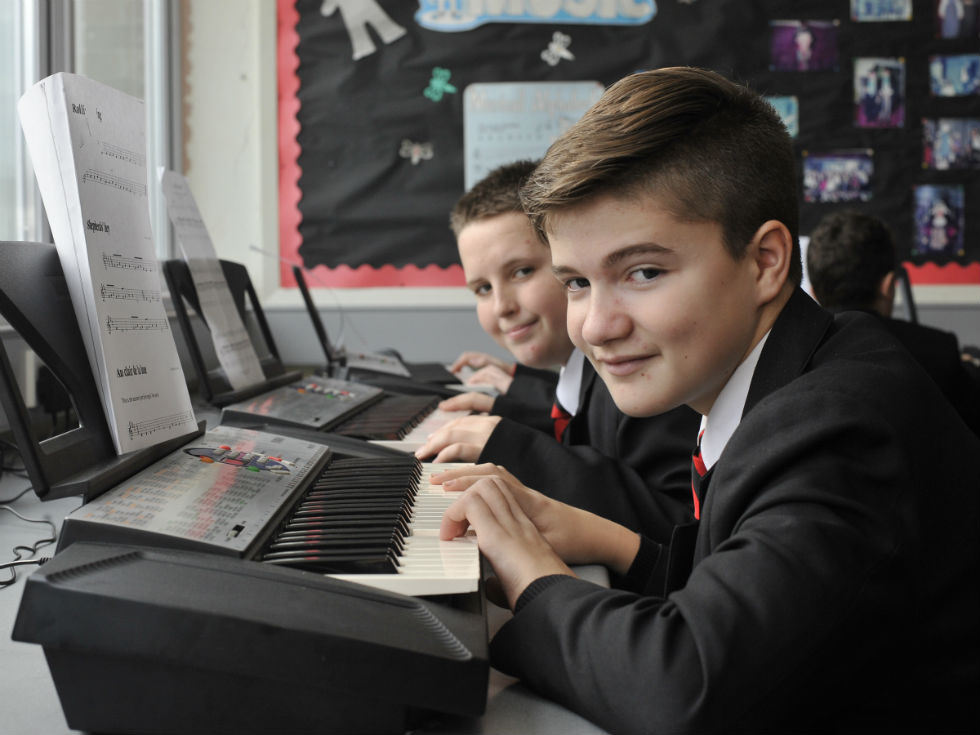 Physical Education in Our Lady of Lourdes High School encompasses all aspects of the development of the pupil (physical, social, intellectual, ethical, aesthetic, creative and cultural) and makes a considerable contribution to fulfilling the overall aims of the school.
For some PE provides the opportunity to experience a sense of achievement which they might otherwise never enjoy. It can help a child to return to the classroom with a new determination to overcome difficulties experienced in other subjects. More detailed sports aims are contained in the PE policy document available from Mr B Kirgan, Head of PE. Physical Education is offered as an option for GCSE.
Our Lady of Lourdes PE Department is renowned for the variety of sports offered.
FACILITIES
Sports Hall with new flooring and disability access
Assembly Hall/Gymnasium
Two hard-court Tennis Courts
Playing field
Access to Joey Dunlop Leisure Centre
Access to full range of school equipment including IT suites/TV and video equipment
SPORTS AVAILABLE TO PUPILS
Athletics
Soccer
Badminton
Squash
Basketball
Sportshall Athletics
Camogie
Swimming
Gaelic Football
Table Tennis
Golf
Tennis
Gymnastics
Volleyball
Hurling
Netball
Dance
Self Defence
EXTRA-CURRICULAR ACTIVITIES
The school provides pupils with a wide range of sporting and other extra-curricular activities and the pupils, at individual and team level, have enjoyed success in recent years in Hurling, Gaelic Football, Camogie, Netball, Soccer and Athletics. Teams compete in inter-school competitions at a number of age levels. Over the years we have had many all-stars and pupils representing the school in sport at County, Ulster and Irish level.
In drama, dance and music the school has enjoyed many successes, for example the dance productions of 'Exile' by the renowned choreographer Royston Maldoom in collaboration with Dance United N. Ireland and the evocative and haunting intergenerational production set in the stunning surroundings of St Anne's Cathedral Belfast. The school also enjoys a excellent reputation for the production of musical shows. We have presented shows such as 'Hairspray', Joseph, Oliver to the public, and have participated in the Global Rock Challenge at the Waterfront Hall Belfast.
The pupils have many opportunities to participate in societies, such as ICT and The Young Farmer's Club. There is also an active and productive Students' Council in the school and a Joint Council with our neighbouring school—Ballymoney High School. The pupils have access to ICT in the 2 PC networks in the morning, at lunch-time and after school; they enjoy up-to-date multimedia computers, the Internet and a wide variety of top of the range software. They have the opportunity to publish their work on high quality colour laser printers.
The school organises annual educational outings, for example, to Dublin, incorporating Croke Park to watch Hurling and Gaelic, the National Museum of Ireland, the Aviva Stadium Dublin to watch international rugby, W5 at the Odyssey, Cool FM Studios, and our Ski trips.
Transport home is also provided to pupils after extra-curricular activities.
In Hurling, Gaelic Football and Soccer we compete at U13, U14 and U16 levels
In Netball we compete at Junior, Intermediate and Senior level
Tuition in guitar, drums, violin piano/keyboard
Youth Pioneer Association
Tuition in Speech and Drama
Our Lady of Lourdes School, Castle St, Ballymoney, Co.Antrim, N.Ireland BT53 6JX
Telephone: 028 2766 2050 / 028 2766 5079