Geography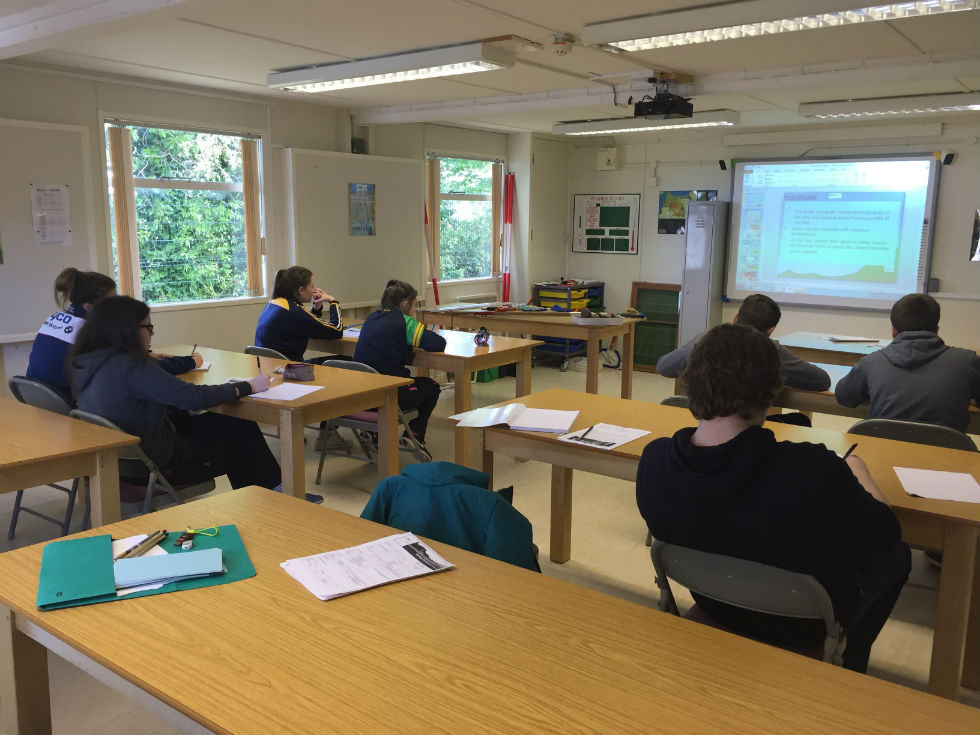 Geography Department
Teachers:
Mrs J Ross
Mrs C Dunlop
Mr N McMaster
Aims
Departmental Teaching Aims
In the Geography department at Our Lady of Lourdes School, we have the following key aims:
To make the study of Geography enjoyable and accessible to all.
We do this by ensuring we have a safe and supportive working environment which enables students to reach their full academic potential. We use a range of teaching methodologies and resources to ensure differentiation and to suit a range of different types of learners, abilities and interests. We ensure that learners are made aware of the relevance of Geography to them today, and how it can aid their future lives and careers. We encourage students to develop a range of geographical skills.
To promote an ethos of inclusion and participation.
We do this by creating an all-inclusive working environment for students in each classroom regardless of ability, gender, religious, ethnic or cultural background.
We embrace diversity and encourage students to view and empathise with other cultures from around the world in a variety of perspectives, and to understand their connection in today's world.
We deal with issues, both past, present and future in an informed and constructive manner as and when they arise. Students are encouraged to see the classroom as a 'safe environment' where they can express personal opinions and listen to the views of others, on topics covered.
To develop key life skills such as the thinking skills and personal capabilities
We develop life skills by ensuring that students have experience of a variety of teaching strategies and a range of learning experiences. This allows pupils to gain understanding and practice of different life skills. These thinking skills and personal capabilities are outlined in the Northern Ireland curriculum as follows:
Managing information
Thinking, Problem Solving, Decision Making
Being Creative
Working with Others
Self Management
These skills are taught at Key Stage 3 in the Geography department. The current scheme of work incorporates each of these throughout a teaching year.
The promotion of Cross-curricular Skills:
Numeracy / Use of Maths
Literacy / Communication
Use of ICT
There are a number of numeracy, literacy and ICT tasks located in the schemes of work for each Key Stage 3 year group.
To develop Geographical skills.
Students are aided to develop their understanding of geographical skills by concentrating on the key areas below, and in doing so achieve the key objectives as outlined by the Northern Ireland curriculum.
We intend that the pupils:
Develop a strong interest in their own surroundings and in the world
Understand some of the relationships between people and their environments
Appreciate the importance of geographical location in human affairs
Understand what it means to live in one place rather than another
Understand some of the more important processes which produce geographical patterns and variety and which bring about changes
Develop a range of skills and competencies necessary to interpret geographical information
To develop a sense of responsibility for the care of the Earth and its people
KS3
Year 8 Pupils study:
Continents and oceans, Ireland – in particular the North of Ireland (counties, rivers, mountains and cities), Map skills and Flooding.
Year 9 pupils study:
Population and resources, Weather and Climate and Tourism.
Year 10 pupils study:
Tectonic activity, Ecosystems, Antarctica and Conflict in Israel and Palestine.
KS4 (GCSE)
We follow the NI GCSE CCEA syllabus.
There are two tiers of entry for this specification:
Foundation and Higher.
Foundation Tier grades C–G.
Higher Tier grades A*–E.
Pupils study two units, and complete two exams. One exam will be in June of year 11 and the final exam will be in May/June of year 12.
Pupils also complete one piece of controlled assessment worth 25%. This will be a River study.
The topics studied are outlined below:
Unit 1: Understanding Our Natural World (One exam worth 37.5%)
A: The Dynamic Landscape (Rivers and Coasts)
B: Our Changing Weather and Climate (Elements of weather and climate change)
C: Restless Earth (Earthquakes, Volcanoes and Tsunamis)
Unit 2: Living In Our World (One exam worth 37.5%)
A: People and Where They Live (Population and Settlement)
B: Contrasts in World Development (Reasons for different levels of development and bridging the gap)
C: Managing Our Resources (Sustainable development)
Our Lady of Lourdes School, Castle St, Ballymoney, Co.Antrim, N.Ireland BT53 6JX
Telephone: 028 2766 2050 / 028 2766 5079